The Spokane Guilds' School & Neuromuscular Center--Bloomsday Official Charity 2018


The Spokane Guilds' School & Neuromuscular Center

Helping Children, Changing Lives

The Spokane Guilds' School & Neuromuscular Center is honored to be selected as the Official Charity for the 2018 Bloomsday race!
For those of you who don't know about us, the Guilds' School is a 57-year-old nonprofit that provides a high-quality early-intervention program for children, from birth to age 3, who are impacted by developmental disabilities and delays. Last year, we helped 267 children reach milestones that will help them be more successful in the classroom, in the workplace and on the Bloomsday course!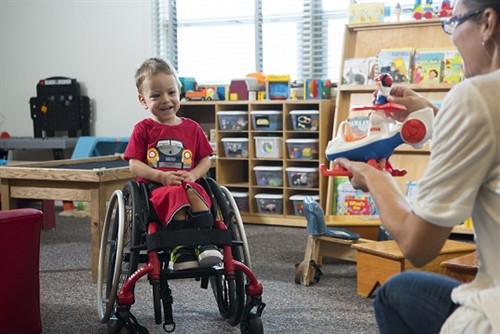 The Spokane Guilds' School serves children who were born prematurely, have cerebral palsy, Down syndrome, muscular dystrophy, autism, chromosomal deletions, various syndromes, shaken baby syndrome and general delays.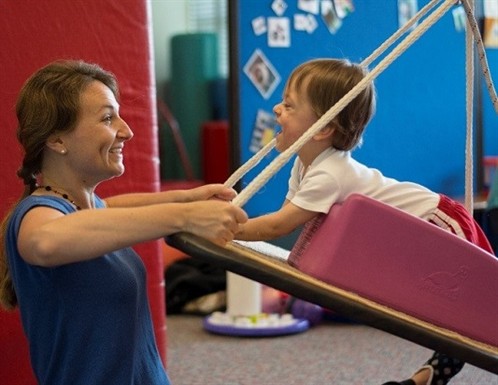 Having a child with special needs can be expensive. We rely on caring individuals to make contributions that help cover costs and copays for struggling families and to help fund a wealth of services that include:
Physical Therapy (including hydrotherapy)
Occupational Therapy
Speech Therapy
Special Education
Nutrition Counselling
Pediatric Nursing
Evaluations by a pediatrician
Preschool Groups
Toddler Groups
Individual Services
Social Work Services
Parenting Classes
Our staff members are experts at engaging infants and toddlers in activities that seem like play, but are in reality developing brain connections and muscle strength. Through persistence and hard work, children who take longer to learn things, reach major milestones that include eating and swallowing safely, communicating by talking, signing or using a storyboard, and being mobile by walking or capably using a wheelchair.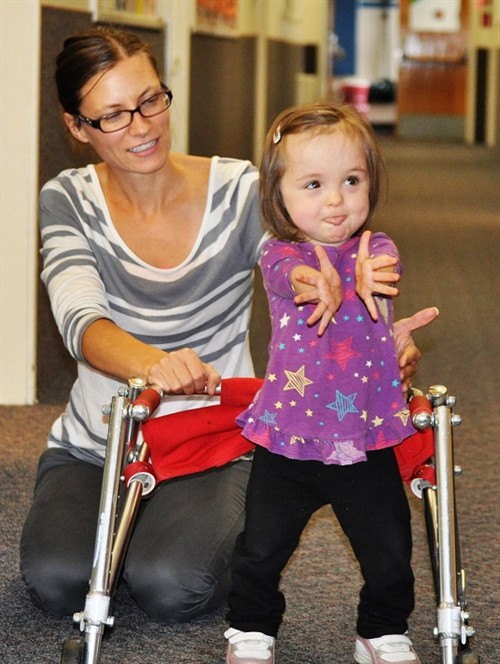 We provide specialized services during the most intense phase of human brain development that yield life-changing results. Forty-eight percent of the children we served last year achieved age-appropriate skills or did not quality for special education services in the public school when they left at age 3. The balance of the children were well prepared to continue to exceed expectations in the school system's special education programs. We are so proud of all of our kiddos!
Not surprisingly, plenty of our Guilds' School "grads" are running, walking and competing in the wheelchair division of the 2018 Bloomsday Race. This includes our friend, Noah. When Noah was born, doctors believed that he wouldn't live through the night. When our little fighter survived, his parents were told their child would never eat, talk or walk on his own. Guest what? Noah is doing all of the things that he was never expected to do. Noah is not just walking – he is running! Noah competes on the cross country team at his middle school and is gearing up for his 14th Bloomsday Race (his parents started him early).
You can help change the lives of some incredible children and families by donating to the Spokane Guilds' School & Neuromuscular Center today. More info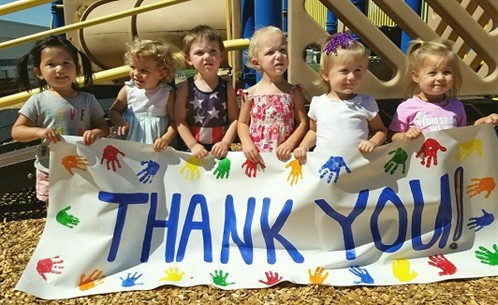 Thank you for taking part in Bloomsday and for supporting the Spokane Guilds' School & Neuromuscular Center –Bloomsday's 2018 Official Charity!


More on Bloomsday's Support of Non-Profit Work:
Bloomsday's support of the Guilds' School this year is part of an overall commitment to non-profit organizations and programs that benefit the community. Over the years, organizations given Official Bloomsday Charity designation (and funding from donations from Bloomsday participants) have included Friends of the Centennial Trail, Team Parkinson & Parkinson's Regional Center of Spokane, Eastern Washington Affiliate of the Susan G. Komen Breast Cancer Foundation, Vanessa Behan Crisis Nursery, Cancer Patient Care, YMCA/YWCA Capital Campaign, SNAP, Hospice of Spokane, Boys & Girls Clubs of Spokane County, the Martin Luther King, Jr. Family Outreach Center, the Salvation Army of Spokane and World Relief Spokane.
The Lilac Bloomsday Association is itself a 501(c)(3) non-profit with a mission "To promote national and international sports competition and fitness education for the civic betterment, social improvement, and physical well-being of the general public." Among the programs Bloomsday supports as part of this mission is the 10-week Fit For Bloomsday run-jog-walk program that is implemented each year in about 70 elementary schools, with over 7,000 kids participating. Bloomsday also sponsors the All City Elementary Cross Country Meet each fall, where nearly 1,000 children compete. And Bloomsday also sponsors travel each year for 30 of the region's top cross country runners to compete in the Foot Locker West Regional Cross Country Championships in southern California.
In addition, Bloomsday supports nearly 20 non-profits every year by giving them donated booth space in the Trade Show (and paying for setup of those booths). So whether producing an event that encourages health and wellness, supporting youth fitness activities, or giving a boost to other non-profit organizations, Bloomsday remains committed to playing an active role in the life of the Greater Spokane community.

Applying to be Bloomsday's Official Charity