The 2018 Marmot March is closed! Those

who have already entered

should pick up T-shirt, race number and paintset at the Marmot March booth at the Bloomsday Trade Show on Friday, May 4 (11:30 am to 7:30 pm).

Marmot March--Kids Run
13th Annual--May 5, 2018

Sponsored by

Follow us on Instagram!
Marmot March Entries as of 4/19/18
WHAT: Marmot March is a 1-mile non-competitive walk/jog/run for children in third grade or younger. An adult must accompany the child around the course. Strollers welcome.
WHEN: Saturday, May 5, 2018 (the day before Bloomsday) at 9:00 a.m.
WHERE: Downtown. Exact location and route TBA.
HOW: Parents must register children ahead of time (limited to the first 300 children who sign up) by filling out an entry form. Entry fee is $12.00/child (no charge for adult companions), and includes a T-shirt and paint set (for coloring the shirt).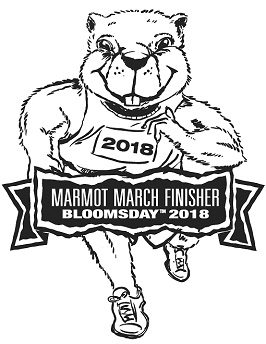 HIGHLIGHTS: This will be our thirteenth year, and includes some changes implemented in 2015:
Start time moved to 9 am.

3rd grade added.

Course changed to accommodate the earlier start and additional grade.
And these Marmot March features will be the same as in past years:
Children and adults participate together (no more than four children per adult, and all must stay together).

T-shirts (for kids only) picked up at the Marmot March booth at the Bloomsday Trade Show

on Friday only

and decorated prior to the event.

Appearances expected from mascots from sports teams, schools and businesses from throughout the Spokane region.
MASCOTS!: Sports teams that would like to send a mascot to participate in the fun should contact the Bloomsday office, (509) 838-1579, ext. 10.
GOALS: In offering the Marmot March, the Lilac Bloomsday Association has the following goals:
Encourage kids to be physically active.

Promote walking and jogging as enjoyable activities.

Offer another fun, family activity on Bloomsday weekend.
Soles4Youth: Bring your gently used running shoes, clothes and accessories to the Bloomsday Trade Show and donate them at the Marmot March booth. Soles4Youth is a local program that provides donated items to grade school kids participating in Cross Country and Fit for Bloomsday. We are in need of all things running to fit kids K through 6th grade for boys and girls. You know the feeling you get inside when you give...Your kids will too! When they come to pick up their Marmot March packet have them drop a donation in our Soles4Youth bin!
SPONSORS: Marmot March is sponsored by Franz Bakery.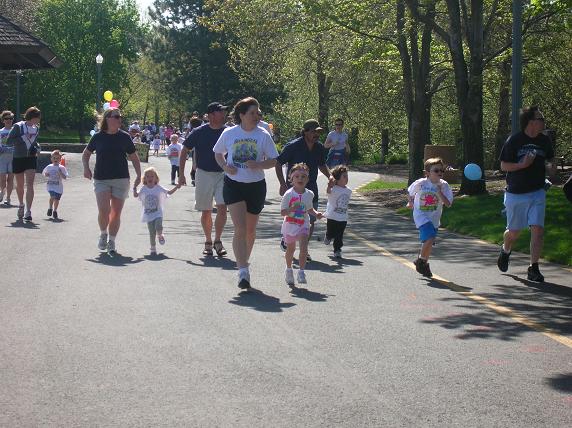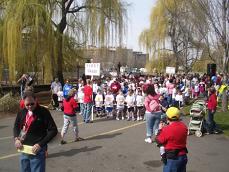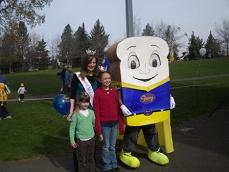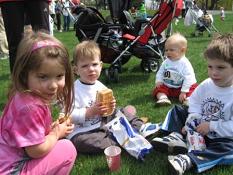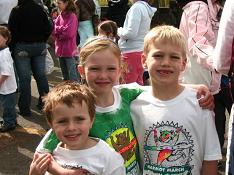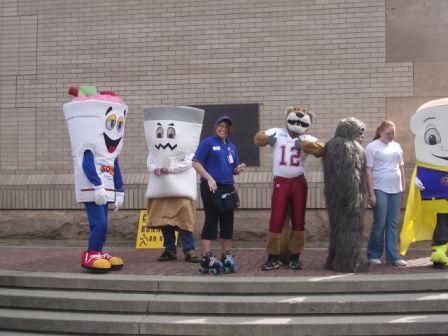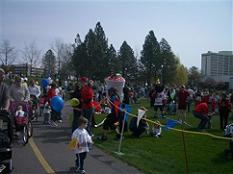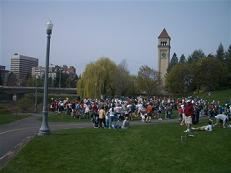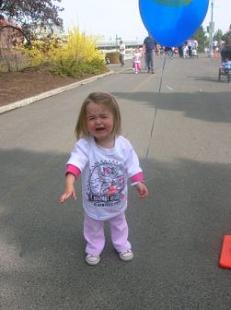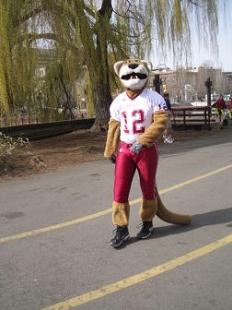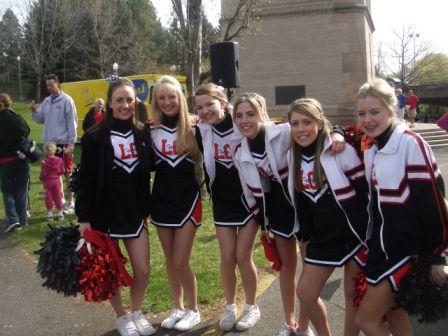 Photos by Jessica Sheets and Michelle Neill